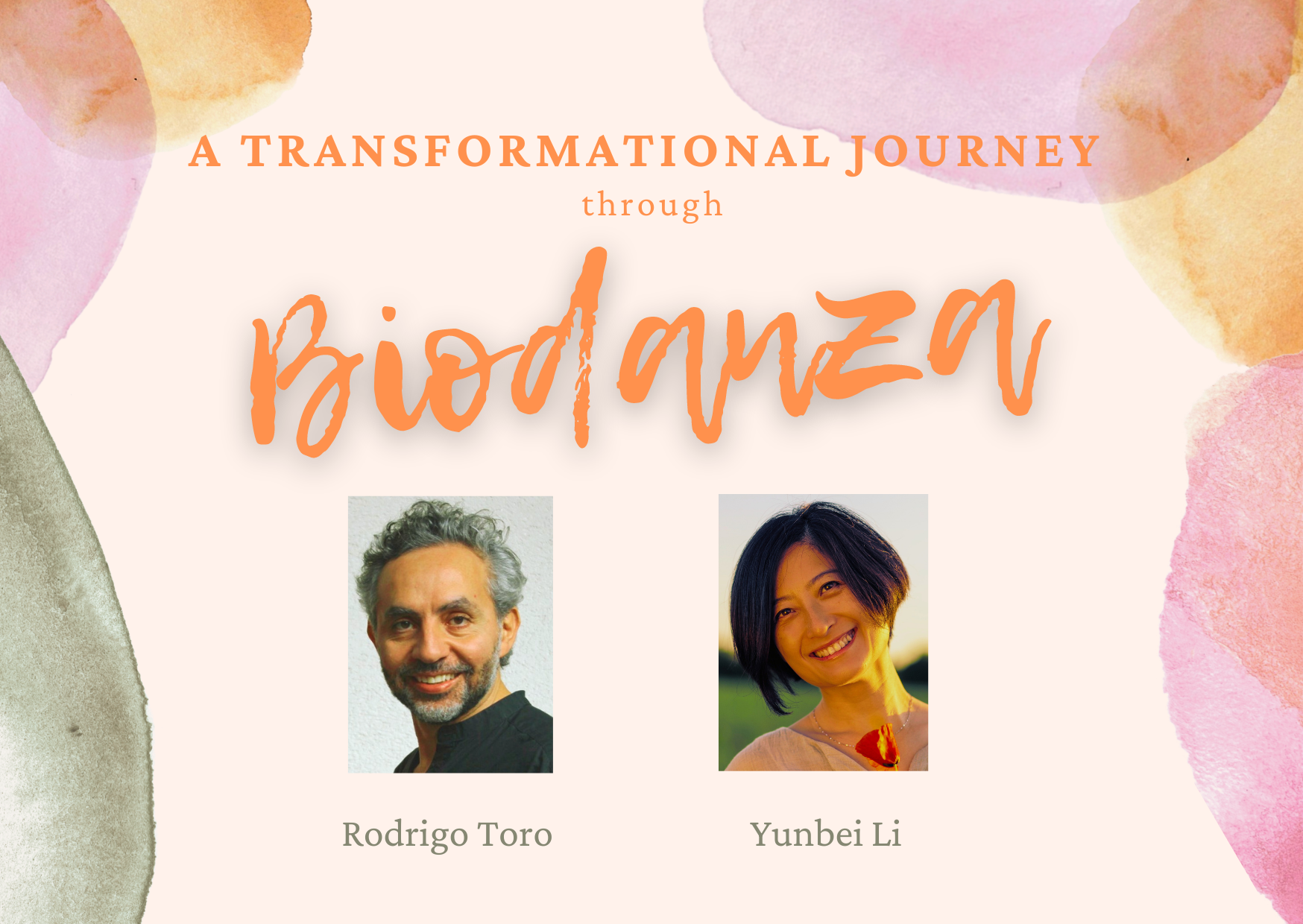 A Transformational Journey through Biodanza
634
634 people viewed this event.
190€-220€
Biodanza Workshop & Vacation
Do you want to explore and connect to who you really are? Do you long to live a healthy, joyful and fulfilling life? Are you ready to be the creator of your own art of living?
There are so many ways leading home, yet Biodanza is such a powerful and easy way to reconnect with body and emotion, strengthening the healthy numinous part in us, unfolding our wonderful human potential, being in connection and harmony with oneself, fellow beings and the whole universe. Biodanza provides a gentle yet sustainable access to more aliveness, joy of life and self-worth. It is fun, it reduces stress and creates an oasis of relaxation and recharging of your energy. Those who practise Biodanza regularly experience amazing positive physical and emotional changes.
In this workshop we are going to explore and experience the seven transformational powers of Biodanz through 5 vivencias (experiential learning sessions) in an enriched, safe environment within a nourishing community:
The power of organic music
The power of integrative dance
The power of vivencia methodology: intense expierence of being alive here and now
The power of tender contact and caress
The power of integrative trance
The power of the expansion of consciousness, and
The power of the group: the matrix of rebirth
Each one of these has, in itself, a tranformative effect. Related in a coherent combination, they comprise extraordinary effects on the organism as a whole, capable of changing the celluar memory and influencing even the lines of genetic programming.
Want to have a try? Come and join this transformational journey through Biodanza! I am thrilled and honoured to have Rodrigo Toro with us, who carries on the artistic and intellectual legacy of his father Rolando Toro, the creator of Biodanza, in the original way. His classes are incredibly deep, delicate and powerful.
This workshop is suitable for everyone, regardless of age, physical fitness, cultural origin, dance or life experience. It takes place in "Sonnenstrahl" in Kisslegg (link below), a wonderful seminar center in the beautiful nature of German Allgaeu. Seats are limited. Please feel free to get in touch for more information.
Looking forward to welcoming you on this journey!
Date: Fr. 20.05.22 – So. 22.05.22, Start: Friday 5pm, End: Sunday 5pm
Fee: Registration by 31.03.22: 190€, thereafter 220€, plus accommodation & meals in seminar center
Registration end: 15.05.2022
Seminar center Sonnenstrahl, Sebastian-Kneipp-Straße 1 · 88353 Kißlegg
Please book your accommodation directly via seminar center timely as it would be a full house at the time.
Please indicate your participation with "Biodanza Original" while booking your stay.
Booking contact: Seminar center Sonnenstrahl
Tel. +49 75 63 18 90 Fax: +49 75 63 18 91 00
Email: info@hotel-sonnenstrahl.de
Terms & Conditions
Workshop Fee: Registration by 31.03.22: 190€, thereafter 220€, this fee does not include accommodation & meals in seminar center.
Workshop language: German, Spanish and/or English as needed
Cancellation Policy: All cancellations need to be submitted in written
– Cancellation by 31.03.22: no cancellation fee
– Cancellation by 30.04.22: 50€ will be charged as an administration fee
– Cancellation after 30.04.22: 100% of the total workshop fee needs to be balanced in case there is no replacement.
Liability:
Every participant in this Biodanza Workshop is fully responsible for his and her own safety and actions within and outside the group. Biodanza workshop teachers disclaim all responsibility for any liability, loss or risk, personal or otherwise, that is incurred as a consequence, directly or indirectly, of participation of this workshop.