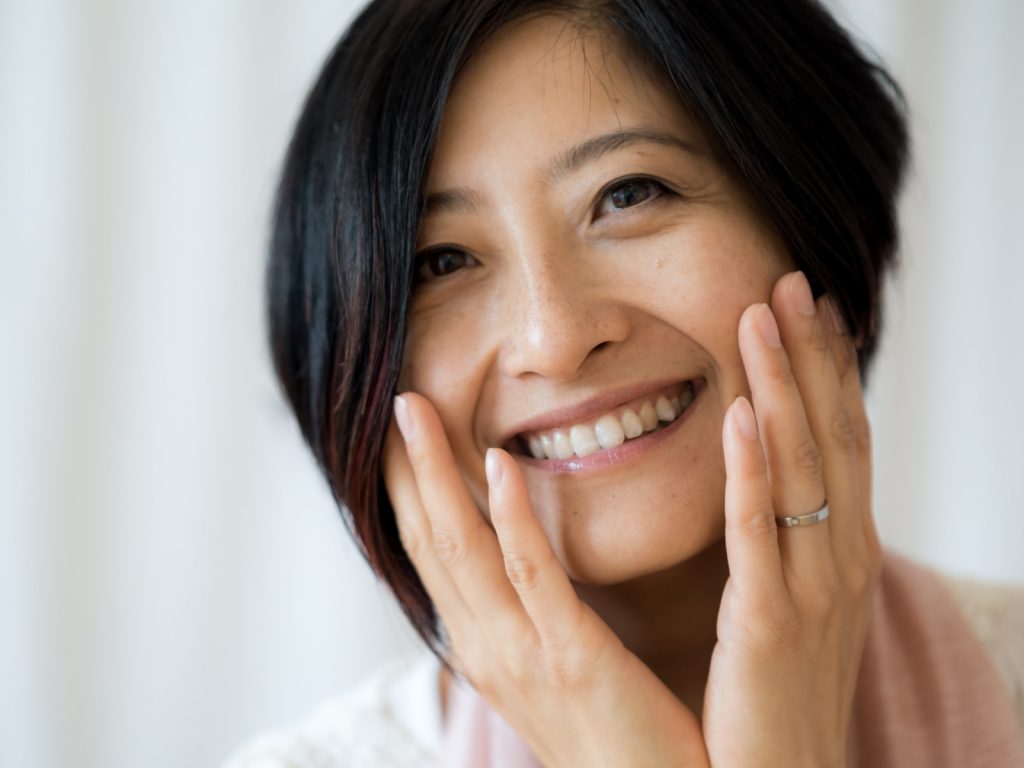 Being born and grown up in China, I have spent the first half of my life in a performance-driven environment. Always for the better, faster and higher achievement in gaining knowledge, scores and degree…
After my bachelor study in China, I came to Germany to seek further. For the better, faster and higher? Or for something what was missing in me? I didn't know. Time went by, I successfully graduated with a Master degree in university Munich and started my career in the corporate world. 
All appeared as a perfect life until couple of crises hit me years ago – loss of dear ones, loss of my ability to feel, loss of my desire to live… What happened to me? What had I really lost? The quest in me became unbearable to find out the real meaning behind these giant invitations of life…  
The self-discovery journey began, the moment of awakening has since then never stopped… My life has fully changed… Today, I am in deep love and gratitude for every happening, every experience in my life. 
I have been on the homecoming journey – back to be human, back to life, back to love, back to the wholeness… My voyage may never end, but I am feeling so alive and so in love with life… If you want to see and feel the grace I received during my journey, with the peaks and valleys – happy exploring on my Soul Art section.
I am a life-long learner on my journey to learn to live and love, to create and connect, and to dance with life!  
I am a cosmic explorer in the vast human energy consciousness and wonderful human potential. 
I am a lover of all aspects of ilfe's creation, standing for inclusion and appreciating diversity – we are all different, and we are all the same.  
I am a midwife of creative process and evolutionary journey, bringing the extended consciousness state to experience.   
I am a path-worker for a better world with love, compassion and peace.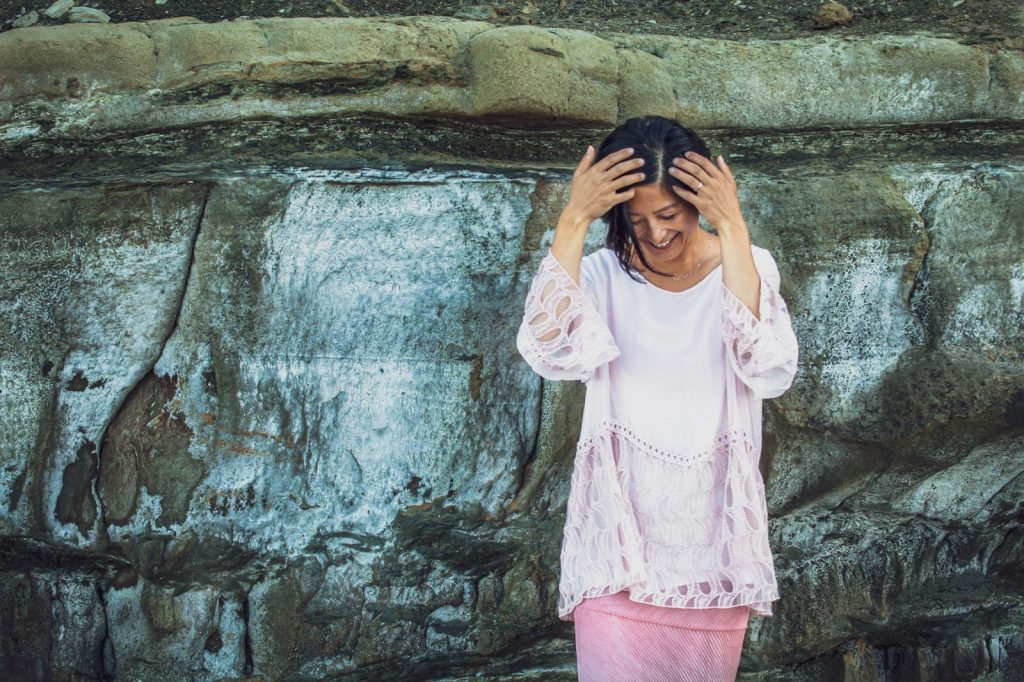 I am here to share my gifts, talents and learnings to invite, inspire and support you to restore the holistic wellbeing and joy of living, to reclaim an authentic and fulfilling existence, and to unleash your higher purpose and greater human potential!
Making life wonderful – when we are all heading home, becoming whole; when our humanity is honored, the sacredness of life is acknowledged – beauty and wonder is all there is.
I intent to go on the path of love, co-creating with my fellow beings and communities from the highest potential possible and making life wonderful.
It could take all kinds of forms, depending on your needs and intention. Either in presence or distance, indoor or in the nature, in group setting or in single session, for individuals or for organizations at workplace.
In single session through multi-facet holistic healing methods across various realms including mind, spirituality, nature, art, touch and sound, applied in energy healing, trauma healing, sound healing and dance therapy etc. It could also be counseling, coaching or contemplation session. 
In group setting through Biodanza, or customized experiential learning session in combination with music, integral body movements and encounters, other embodiment practice, or group energy transmutation and/or group hara alignment process facilitation.  
The core of my approach is working with all dimensions of human being (body, mind, heart, spirit, soul) in a embodied and creative way, supporting the holistic integration of my client and/or organization which leads naturally to individual and collective potential unfolding.
Are you interested and want to know more? Feel free to get in touch here.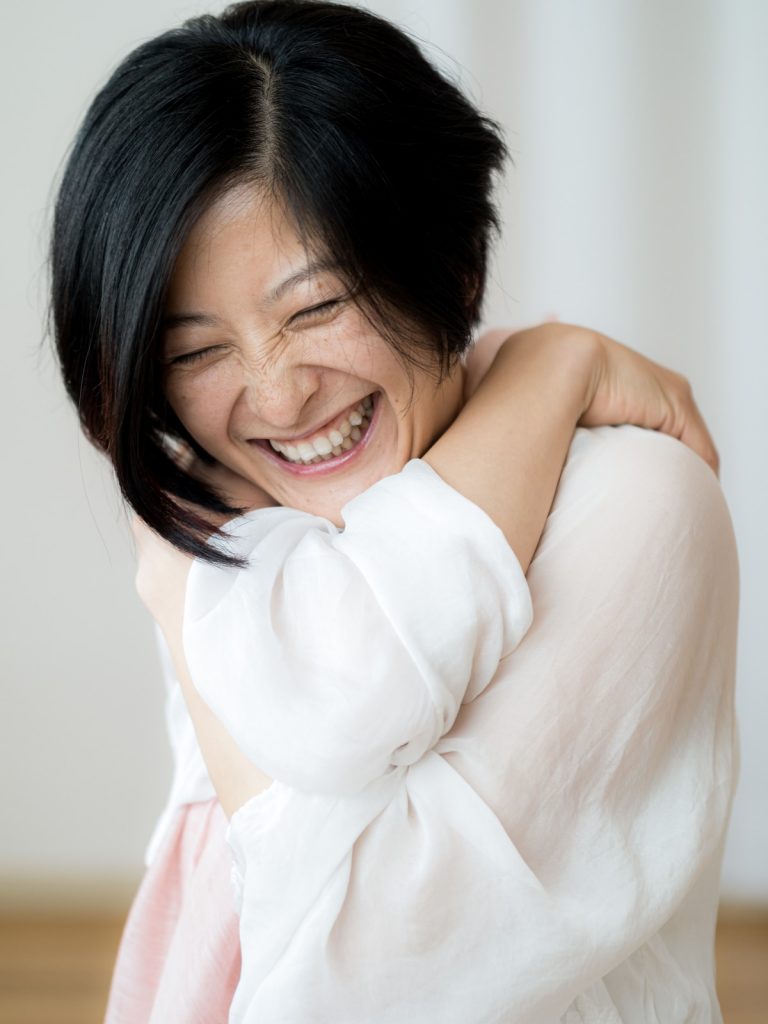 We all have something to learn on the planet earth, in this life. All the life expierences are for our soul's growth. There is no right or wrong in what to do and how to do it. Yet the journey starts always inside of us. If you find yourself on this website and there is an impulse for connection, encounter or healing arisen in you – I would be honoured to support you on your journey. 
There are so many ways leading home. Compassion and curiosity, gentleness and patience are pivotal for everyone's unique path. I would like to encourage you to always stay open, follow your heart, honour your way, and trust your own process – you are the creator and master of your life! 
May you be blessed on your unique path;
May you be carried by light and love;
May your voyaging be honoured as your victory!
Only LOVE,
Yunbei
My professional journey so far:
I had worked over 20 years in various global roles in HR and corporate sustainability areas at Siemens and Nokia in Germany, China and USA. Successful global collaboration across cultural, functional and organizational boundaries has enriched my life tremendously and become part of my DNA. My biggest passion is the greatest asset of every company: People. My dream job title is "human potential developer". And I love to work in purpose-driven soulful teams with openness, trust and creativity. You can find more about my Corporate professional journey here on LinkedIn.
Now I am on a whole new path of embracing my real destiny to be an Energy Coach & Therapist in a pioneering professional field, working especially with subtle energies in a therapeutic and relational way, based on embodiment, neuroscience and creativity. More about my healing approach can be found here.
Also I became a Guide of Gene Keys, a grant sythesis of practical wisdom to help guide you to a deeper understanding of yourself and your true potential. As a Guide, I will accompany you on your unique self-illumination journey through the Art of Contemplation, understanding your Prime Gifts, your Core Essence and your Higher Purpose, to thrive individually, relationally, and collectively in life! You can download your free hologenetic profile and take it from there. In case of resonance and you want to know more how to awaken your prime Gifts – you can start the Activation sequence here – the first step is free. You are also welcome to start Gene keys voage by taking a 1:1 Profile session with me, please feel free to get in touch here.
And I love to integrate all my learnings in various subjects and realms to make experiential learning sessions accessible for all, especially through Biodanza sessions (intense experience of being alive here and now). It becomes my biggest passion to share my love for life and to encourage and support people to live an authentic, joyful, and fulfilling existence. Let's reconnect and strengthen the healthy numinous part in us, unfolding the wonderful human potential, being in connection and harmony with oneself, each other and something greater – Together, we create a world with love, compassion and peace.
In team with Isabel Alcantara and Gerald Türmer, we founded "Feeling in Motion", offering regular Biodanza sessions in person and online. Further public offers and events I am (co-)hosting can be found here on my "events" site.
Last but not least – I am an Artist – All my paintings and the corresponding poems are my soul arts, transmitting the grace underneath intense process work along my homecoming journey. For me, my artwork is far more than a creative manifestation on the surface – it is the authentic expression of my core essence and my holy bridge to spiritual transcendence. Happy exploring here
Body, Mind, Heart, Spirit and Soul – all belong, all welcome. All these dimensions of our being are integrated in my holistic approach and offerings.
My life-long educational and self-discovery journey:
In-depth practioner training of working with Uncounsious forces through mindfulness, embodiment and deep process facilitation at PsychoEnergetics institute in Spain 2022-2026
Diplom Biodanza teacher of Biodanza School Cologne

 & 

certified Biodanza Didacta of Scuolatoro Unipib in Milan, Italy 2023
Gene Keys Program Guide: An self-illumination journey to unlock your higher purpose hidden in your DNA 2022
Dance Therapy for post-traumatic stress disorder at European Center for Dance Therapy with Dr. Marienne Eberhard-Kaechele 2022

Marianne Eberhard-KaecheleEuropean Center for Dance Therapy

Body and creativity in Trauma healing through Tamalpa Institute with Dr. Rosario Sammartino 2022
Healing Trauma Program: a nine-month training covering Somatic Experiencing and Polyvagal theory and practice 2022
Frequent practice shadowing of Identity-oriented Psycho Trauma Theory/Therapy (IoPT) with Prof. Franz Ruppert in Munich 2021-2022
Advanced Diploma of Energy Therapy with Interfulgent Institute in London UK 2021-2022
Diploma in Energy Therapy with Naos Institute in London UK, 2020-2021
Integral Sound healing Level 1 training with Sound Healing Academy 2021
Hands of light, Light Emerging, Core Light Healing Workshops with Barbara Brennan School of Healing 2020 – 2021

Gaia journey and U-Lab: awareness-based systemic transformation with

P

resencing institute

2020

 

Biodanza in organizations & at workplace, training at 

Scuolatoro Unipib with Rodrigo Toro in Milan, Italy 2019
Identity-oriented Psycho Trauma Theory (IoPT) Seminar with Prof. Franz Ruppert in Munich, 2018
Biodanza facilitator training at Biodanza School Munich 2017-2019 
Chinese Acupuncture education training according to Master Tung with Master Chen, Yan in China 2017
Coach and trainer's training based on non-violent communication with Andreas Basu in Germany 2016-2017
Co-Active coach training with Co-Active training institute 2012
International trainee of Siemens Graduate Program including various leadership and personality development trainings at Siemens 2005-2007
Magister (M.A.) in Computational Linguistics, Inter-cultural Communication, Sinology in University Munich, Germany 1999-2005
Bachelor of Arts (B.A.) in German literature and culture, in Sichuan International Studies University in Chongqing, China 1994-1998